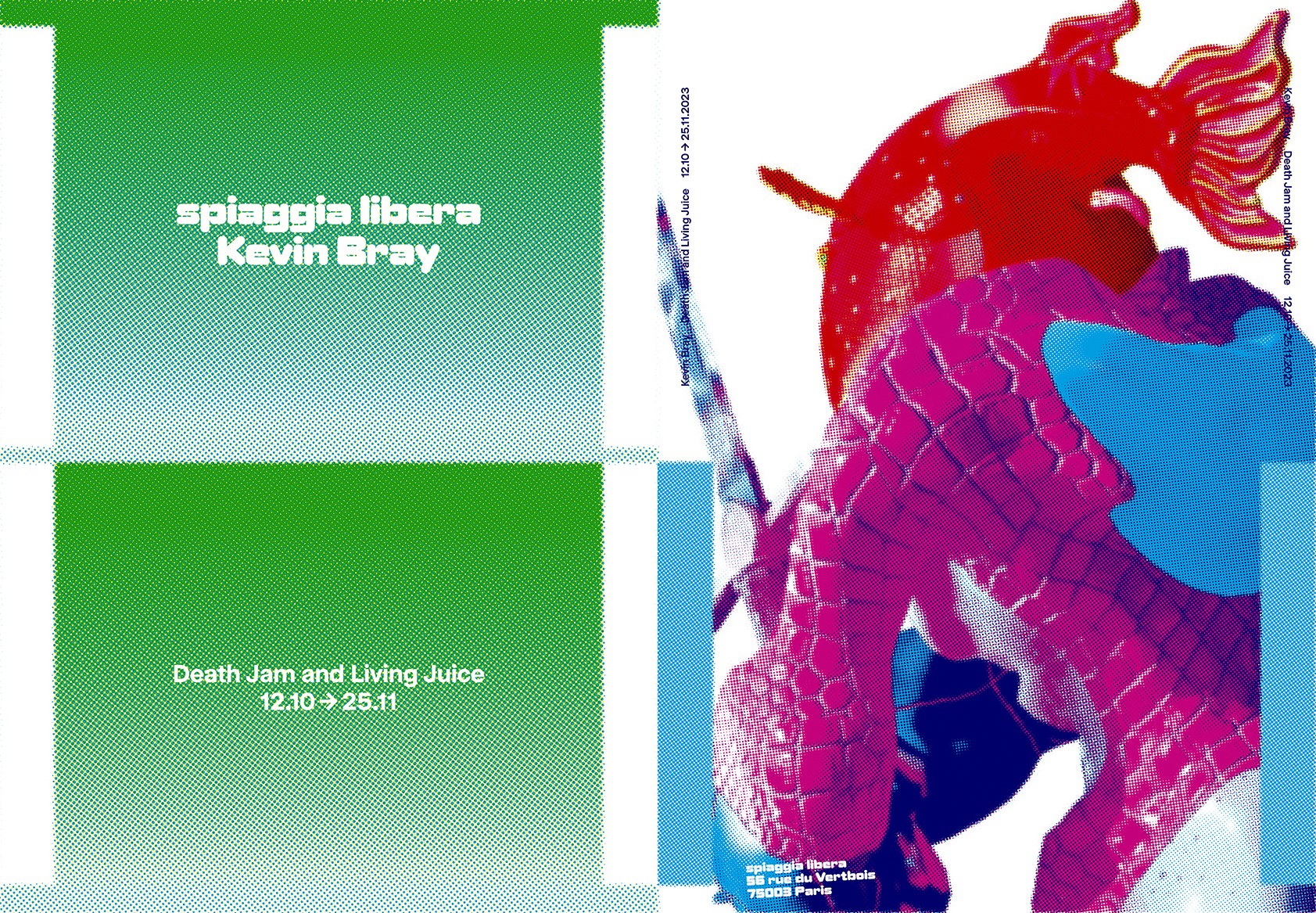 Death Jam and Living Juice
12.10 → 25.11
What is not born yet should live,
What is willing to die won't,
What is dead will be awakened.
---
…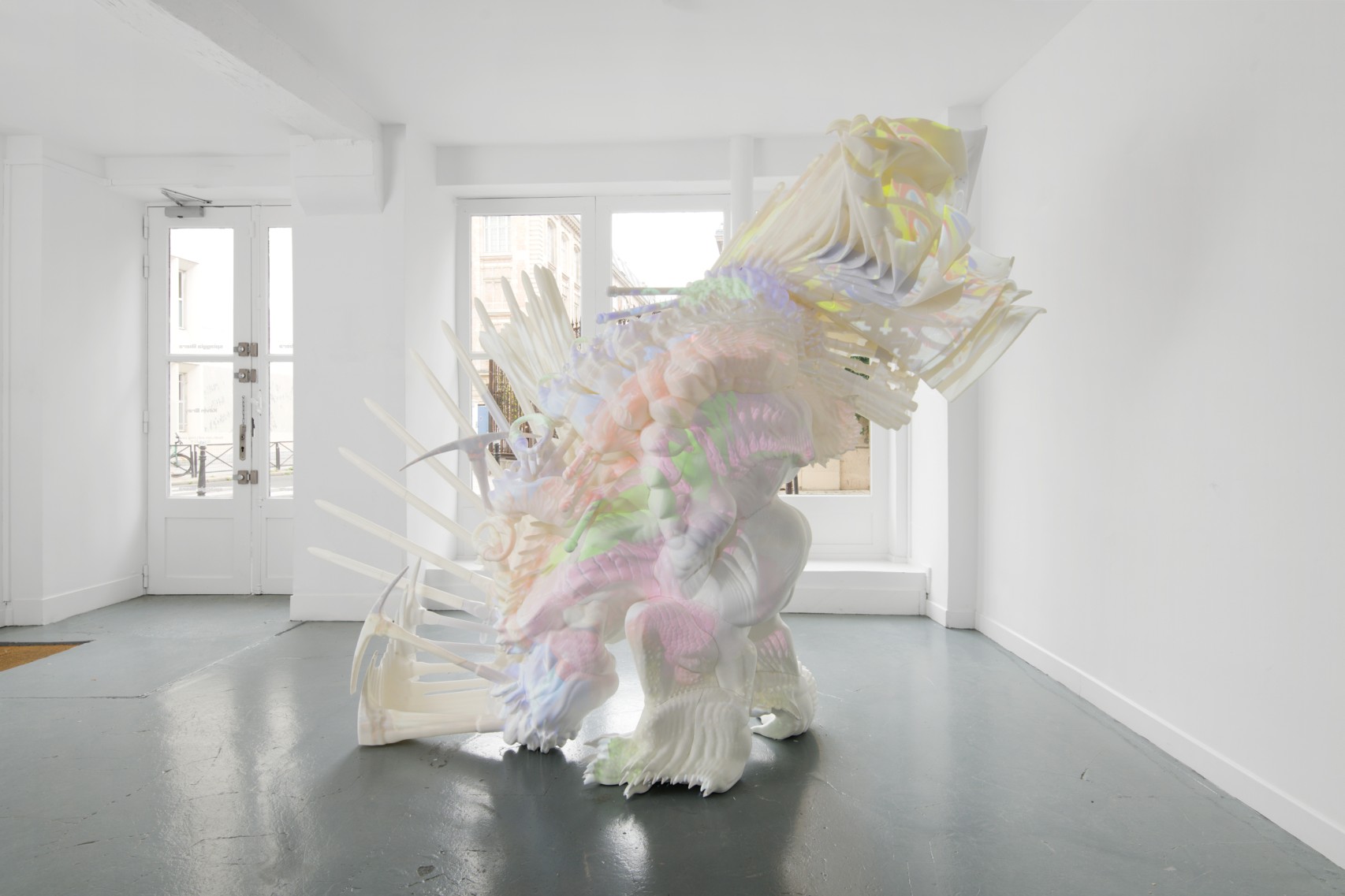 In his latest exhibition Death Jam and Living Juice, Kevin Bray delves into the notion of zombification that seems to permeate the multiple strategies shaping authority as a power that tends to reject our will.
By taking us on an exploration of the various forms of exploitation, whether they occur on the living or the dead bodies, Death Jam and Living Juice immerses us in the corrosive and eroding nature of triumphant thought patterns that govern our worlds and societies.
---
Through observations ranging from substances like oil —a once-living dark liquid, that is extracted from its natural graveyard in order to be subdued—to the digitization of our professions and algorithms that scrutinize our behaviors to reshape them, we are invited to take a critical look at numerous strategies of modern extraction.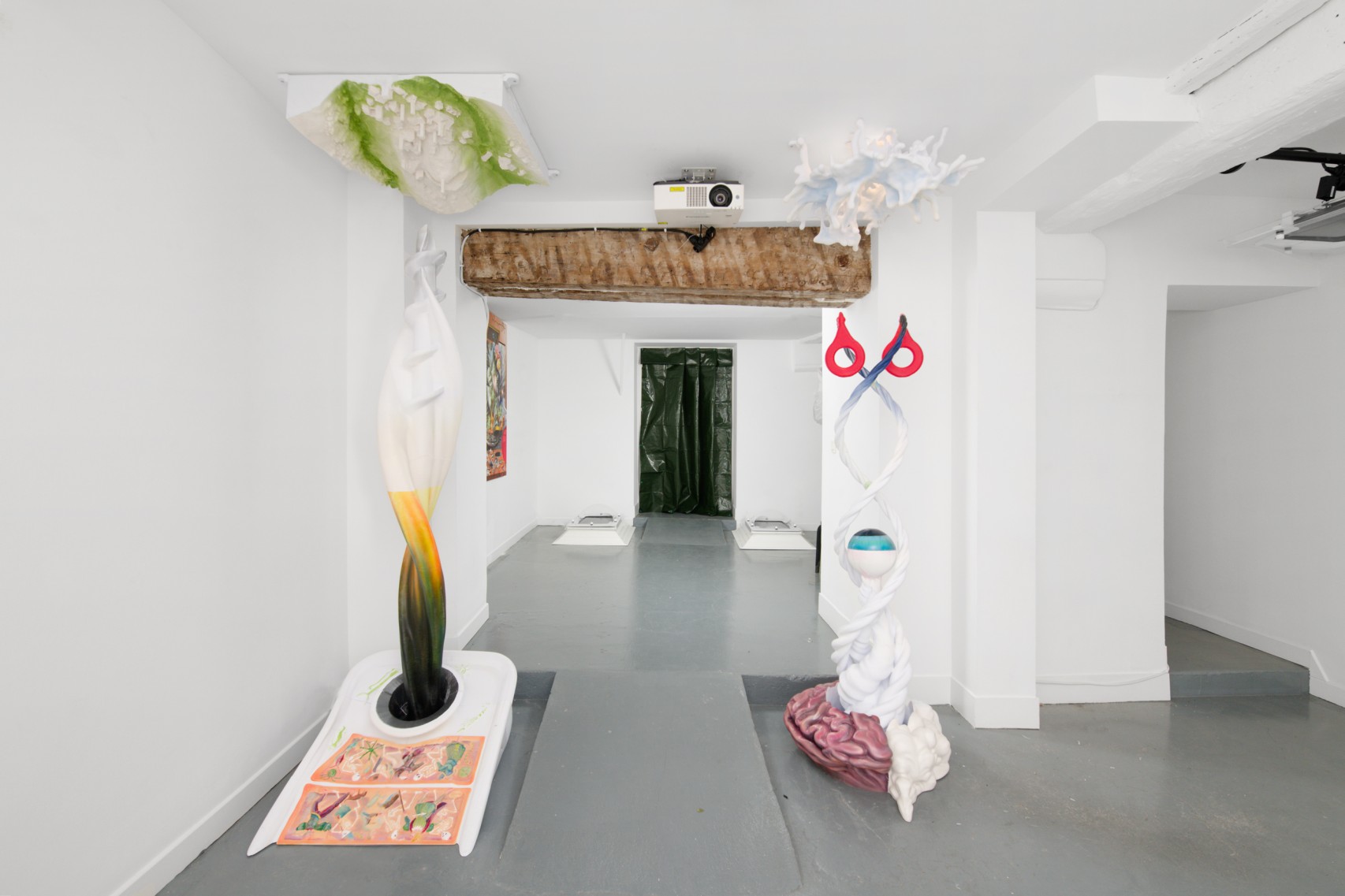 The word «zombi» or «zombi astral» has its roots in Haitian Creole and is believed to have emerged in the context of the African diaspora, particularly the blending of African and Haitian Voodoo traditions. In these traditions, a zombie referred to a reanimated corpse or a person whose soul had been captured and controlled by a Vodou practitioner, often called a «bokor.» These zombies were said to be used as laborers and were essentially slaves under the control of the bokor.
The concept of zombies in Haitian folklore was popularized in the Western world through various media, including literature and film. One of the earliest written accounts of zombies in Western literature can be traced back to William Seabrook's 1929 book titled «The Magic Island.» Seabrook traveled to Haiti and wrote about his experiences there, introducing the concept of zombies to a broader audience by making the depiction of zombies heavily sensationalized and exaggerated.
The zombie myth gained further popularity with the 1932 film White Zombie, which is often considered one of the first zombie movies followed by the most significant contributions to the modern zombie genre by George A. Romero's 1968 film Night of the Living Dead, which redefined the archetype of zombies.
---
In this cinematic narrative, zombies transitioned from enslaved entities to reanimated corpses driven by an insatiable hunger for human flesh. This film played a pivotal role in shaping contemporary zombie mythology and influenced countless subsequent works of fiction.
In Romero's second movie Dawn of the Dead, the survivors take refuge in a shopping mall during a zombie apocalypse. The film not only depicts the physical threat posed by the zombies, but the setting serves as well as an interesting metaphor for mindless consumer behavior and the hollowness of materialism, emphasizing how individuals can become fixated on material possessions and consumer culture, often to their own detriment.
Dawn of the Dead was innovative in blending horror with social commentary, and it played a crucial role in expanding the cultural significance of zombies beyond mere monsters to symbols that could be used to critique societal issues. This satirical commentary on consumerism was a central theme of the film and a research departure for the exhibition Death Jam and Living Juice.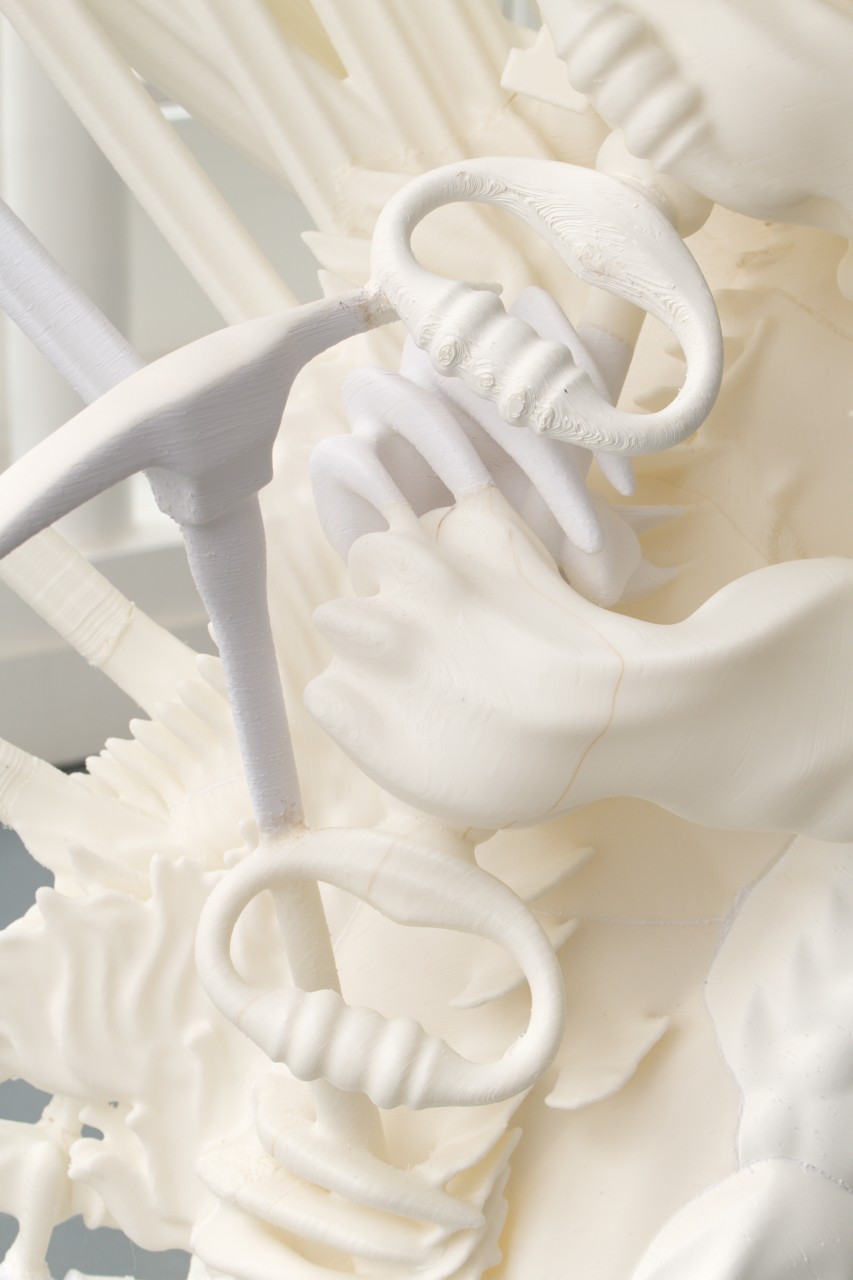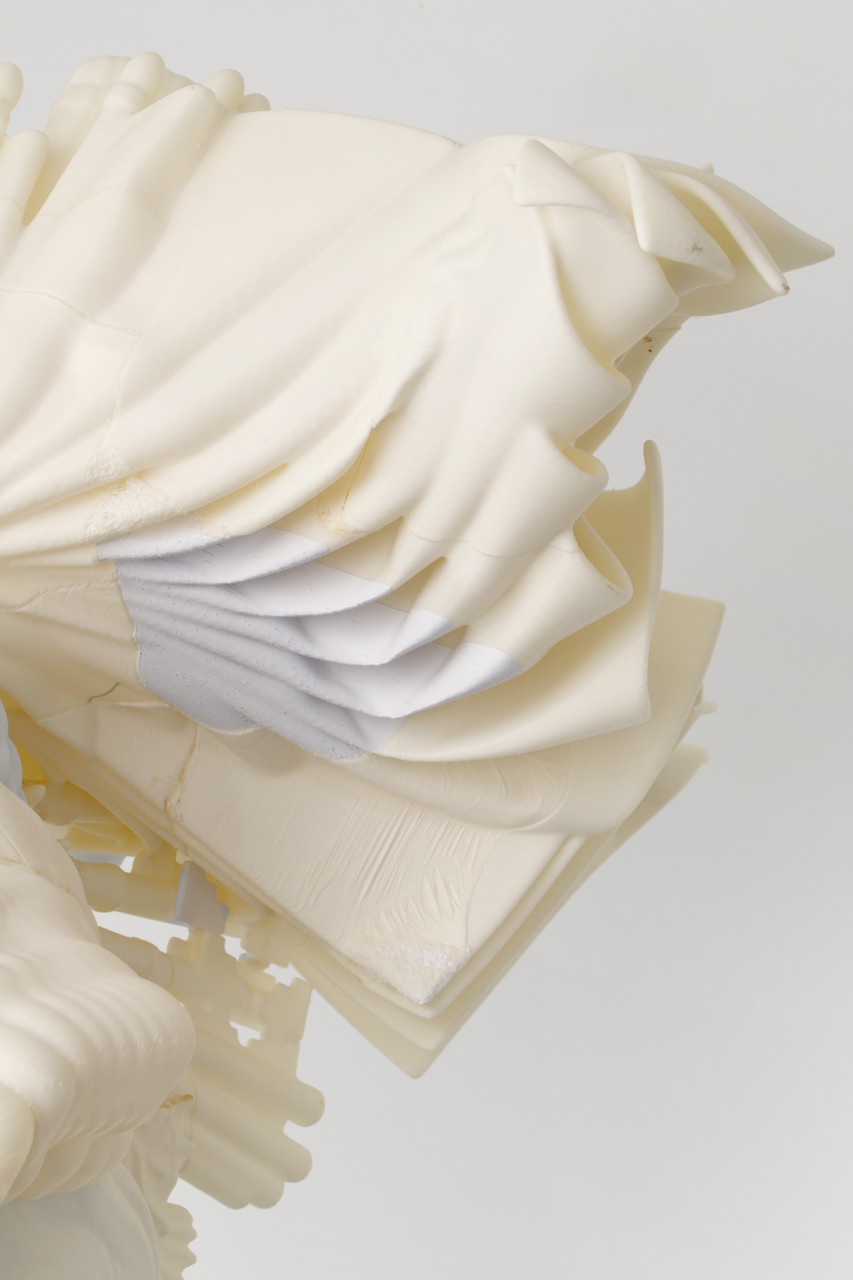 In this exhibition, Bray explores various manifestations of body exploitation and their connection to the concept of zombification, spanning from the mineral to the biological realm, from the deceased to the living. His journey begins with a behavioral analysis of the Earth's crust, a dynamic mineral entity that has shaped the planet's surface from the ancient Pangaea to its current configuration. The ceaseless movement of tectonic plates, though gradual, exercises a substantial influence on numerous geopolitical dynamics, determining areas of global dominance as well as those subjected to exploitation.
Earth, much like a concealed vault of wealth, shelters a multitude of resources exploited to sustain power structures and incite conflict. While many of these extracted materials are of a mineral nature, one category reigns supreme: biological resources. These invaluable assets, once flourishing as phytoplankton and plants millions of years ago, have since metamorphosed into gas, oil, and charcoal, serving as the lifeblood of our machines. They fuel and accelerate our finite pursuit of growth and our infinite desires.
From the « death jam » feeding our ever-growing energetical needs, Bray jumps to another form of zombification, the one sucking our « living juice » to generate addictive digital habits.
Attempting to comment on how digital platforms employ gamification techniques and addictive interfaces to captivate users, he reflects on tactics of encouraging prolonged engagement with a lack of meaningful or productive outcomes. Notifications, likes, and comments on social media platforms stimulate dopamine responses, reinforcing the compulsion for continued device usage, even in inappropriate or unhealthy contexts. Furthermore, the collection and analysis of digital data, referred to as surveillance or data mining, can significantly influence online behaviors and experiences.
The term «zombification» metaphorically conveys the notion that external forces may clandestinely guide or manipulate individuals' online actions and choices, often without their full awareness or consent. This underscores the potential erosion of personal agency and autonomy in the digital realm due to the widespread collection and utilization of personal data.
Within this digital paradigm, questions arise about the subtle surveillance reminiscent of Jeremy Bentham's panopticon—a prison structure where the probability of observation remains constant, even if hidden from view. This digital panopticon diverges from its physical counterpart by perpetually stimulating occupants, engendering a state of distraction-induced amnesia that dulls the discomfort typically associated with captivity. The result is a detachment from the pain that would typically drive individuals to seek change in their circumstances.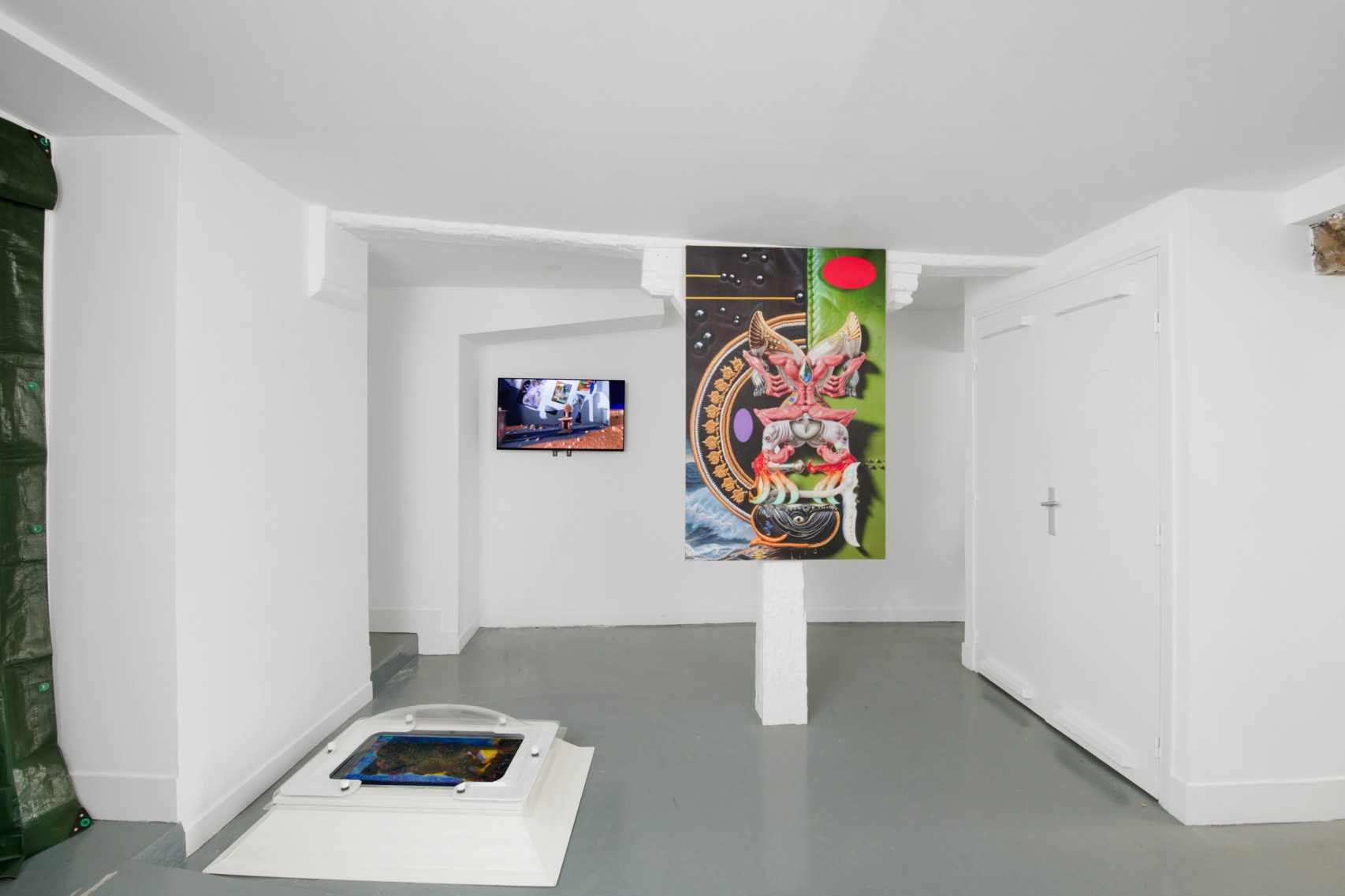 As we enjoy the spectacle of 2pac being brought back to life on stage through holograms, Michael Jackson is set to release a new album this November. AI technology even enables conversations with virtual representations of departed loved ones, and there's the looming threat of zombie viruses emerging from the permafrost. These are just a few examples of the modern manifestations of zombification we're experiencing today.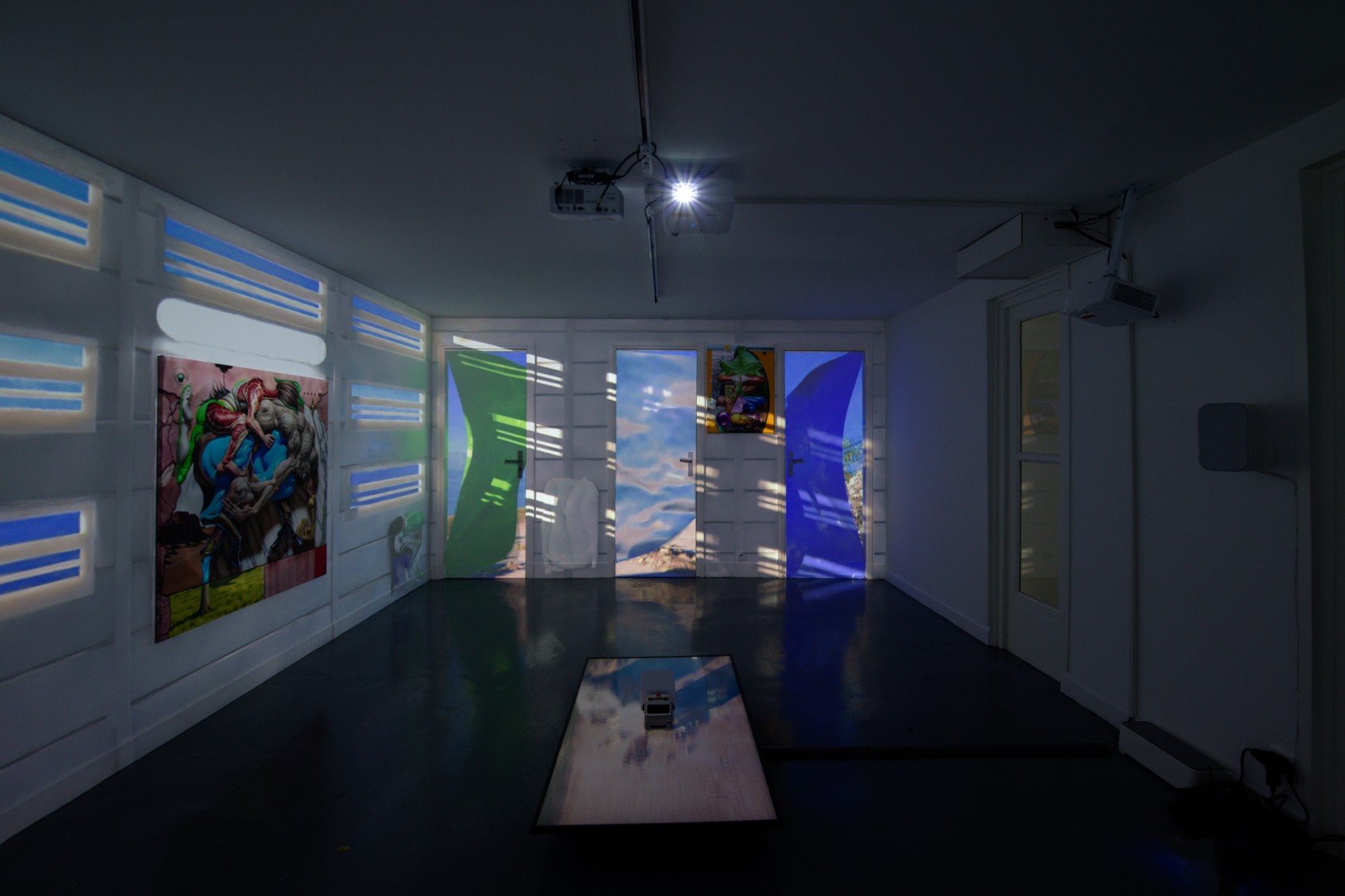 Kévin Bray's solo exhibitions include The Transformation of Matter Creates Light, Trauma Bar und Kino, Berlin, 2022; Wills, Wheels, Wells, Future Gallery, Berlin, 2021; Breakdown After Before, Dordrecht Museum, Dordrecht, The Netherlands, 2021; Don't forgive/get, them, Stigter Van Doesberg, Amsterdam, The Netherlands, 2020; and Morpher III, Foam Amsterdam, The Netherlands, 2020. His work was also shown in group exhibitions, such as L'anima Navigue, Future, Ancien, Fugitif, Palais De
Tokyo, Paris, France, 2019 and RijksOpen, Amsterdam, The Netherlands, 2018.