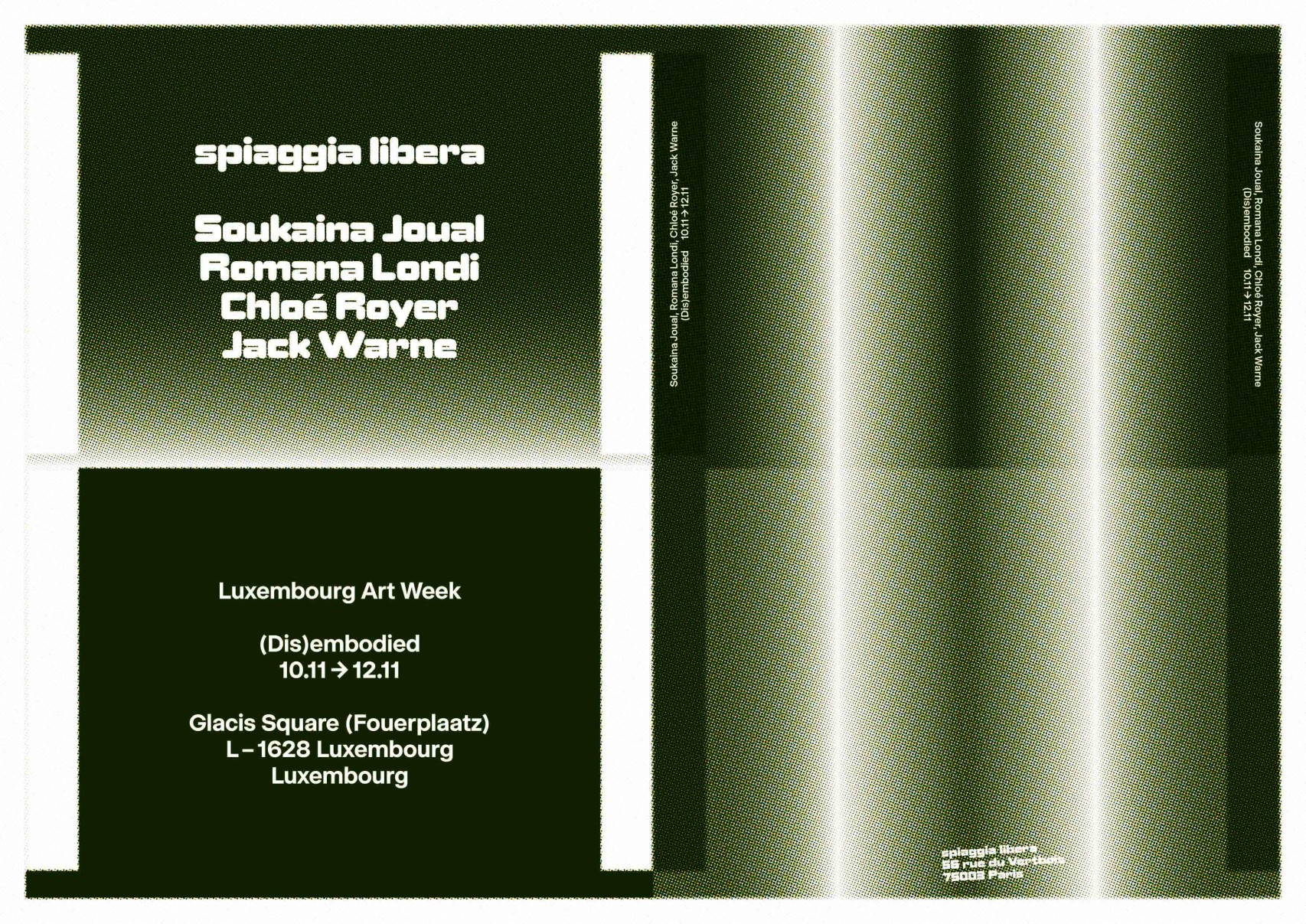 Soukaina Joual
Romana Londi
Chloé Royer
Jack Warne
Luxembourg Art Week
10.11 → 12.11
For Luxembourg Art Week, Spiaggia Libera is pleased to present an exhibition including works by Soukaina Joual (MAR), Chloé Royer (FR) and Jack Warne (UK) highlighting several themes and approaches to body depiction in our (digital) age.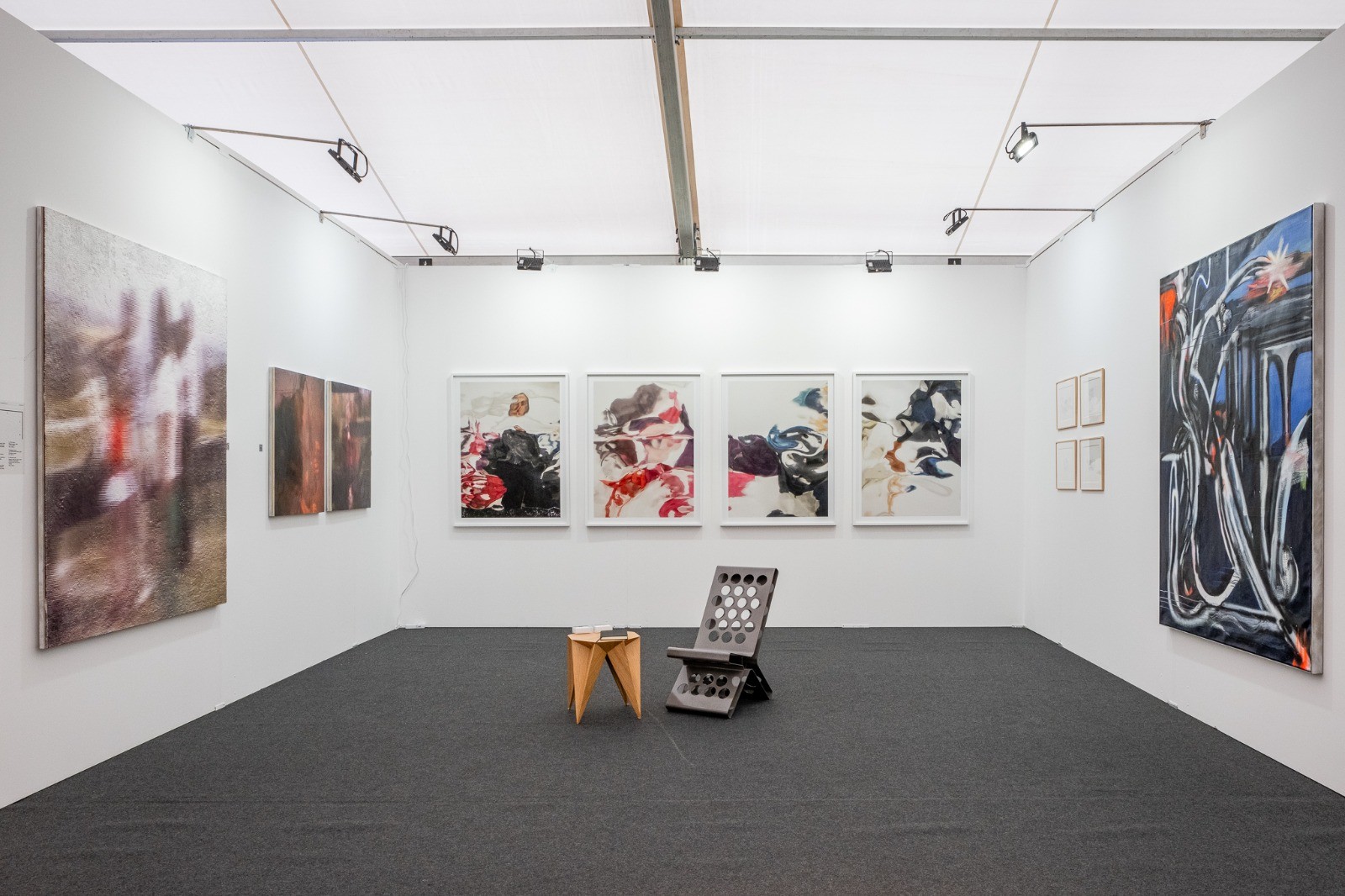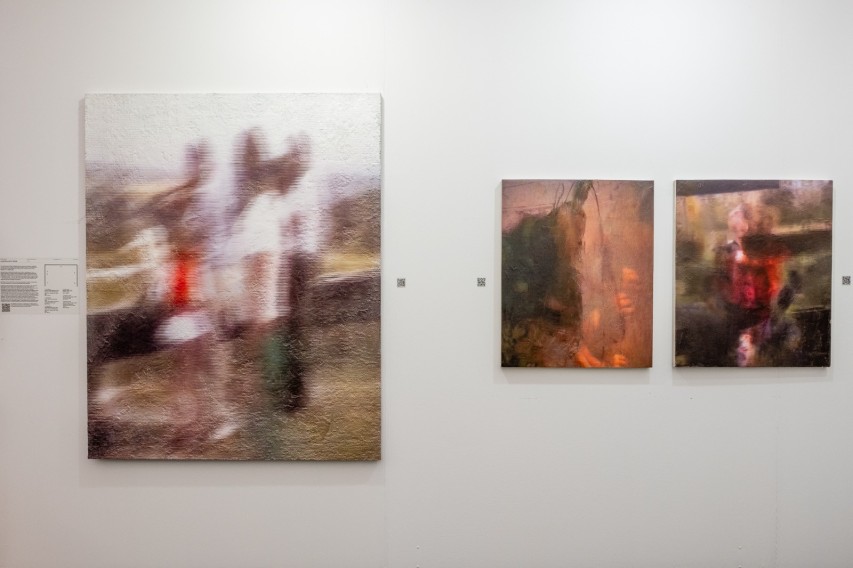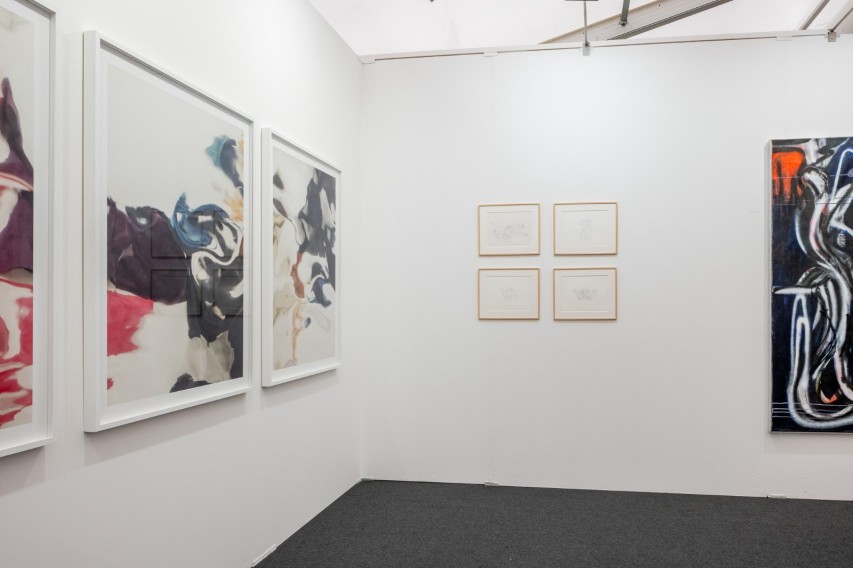 Representing our physical traits and those of others, realistically or not, is a constant subject of art history which continues to intrigue artists working with digital tools, network systems, or more traditional media. Contemporary artists understand the field of body and technology as providing with new opportunities to challenge binaries — curvy or slim, short or tall, black or white, female or male — and the power dynamics inherent to our systems. The artists' intuitions and researches became strategies of resistance. Spanning various media such as drawing, photography, sculpture and painting, the artists presented for LAW will acknowledge these thematics.
Soukaina Joual's drawings of the female bodies in an amorphous yet contained space, seem to be in motion. Thus setting them free and giving them the possibility to exist in combined yet divergent temporalities.
Romana Londi, in the paintings of the Jetlag series, discusses our bodies and their incredible vulnerability to their environment.
---
…
Chloé Royer's work explores the different ways in which the perception of the body, when disturbed or distorted, confronts us with the strange. The artist strives to produce unclassifiable forms, driven hybrids, at the crossroads of the object and the living in all its forms. Her sculptures, as for them, by means of the mirror surfaces confront the spectators with their distorted reflection.
The notion of distortion is at play in Jack Warne's paintings. His painterly canvases spring to life with augmented reality animations activated via QR codes. Each visual loop breathes life into the picture surface mixing and exploring the layers of composite imagery. These distortions are mirrored in audio collages of voices and metallic feedback which fizz with a disorientating energy.
---
The selection of works for Luxembourg Art Week seeks to explore the Embodied self in the digital age and the potential for transformation that lies dormant within it.